Welcome to day 11 of the 2nd annual Christmas A Go-Go Giveaway from Laughing Vixen Lounge. Make sure to stop by the main
Giveaway Post
and enter to win a $250+ Prize Pack full of Fa-La-La-Luscious treats from 12 of the most fabulous shops around. Each day you will find daily holiday trivia that can earn you lots of extra entries (see details below). There will also be shop features for all of our participating shops. They will be reminiscing about their favorite holiday movies and giving us a peek at how they do what they do.
A big part of the Christmas Giveaway are the holiday recipes. What better way to enjoy the holiday season than with some old favorites and a few new desserts and dishes. Our shops are sharing their favorites and we invite you to do the same. You can submit your own recipe to earn 10 extra entries and have it posted on the blog for everyone to enjoy. See details below.
Every Friday at the Laughing Vixen Lounge Blog is Fear Friday. Fear Fridays are a celebration of all films spooky. During December they will all have a Christmas theme. A special treat for any spooky movie fan and just maybe a chance for some more extra entries.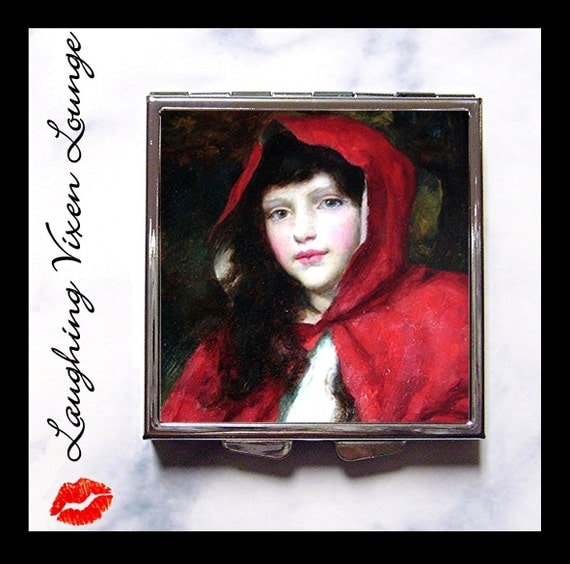 Purchase any item(s) from
Laughing Vixen Lounge
through December 31st and get 10% off your order. Use code DECEMBER10 at checkout.
Test your knowledge and earn an extra entry each day. Each daily post will have a holiday trivia question. Leave your answer on the Rafflecopter widget, on the main
Giveaway Post
, for 1 entry in the giveaway. Please do not post answers anywhere else on the blog or they will be deleted and not count.
**You can only post 1 answer per 24 hour period. Rafflecopter runs on Eastern Standard Time. So if you miss a day you can not make it up.**
Today's Trivia Question ~ In the 1964 animated classic, Rudolph the Red Nosed Reindeer, what job does the Bumble (The Abominable Snow Monster of the North) get at the end of the story?
Yesterday's Question ~ What is Santa's real name?

Answer ~ While Santa may have a few names one of his best known is Kris Kringle.
Featured Shop -
JFrancy
JFrancy
is run by Judi from Milbank, South Dakota. Her shop is filled with beautiful customized jewelry.

Judi offers lots of designs that can be customized with names, words or initials for that special gift.

You'll find necklaces, pendants, bracelets, earrings and rings in Judi's shop. She'll even take custom orders if you have something special in mind.
You'll have a chance to win a Silver Bow earring and necklace set from
JFrancy
. Enter now on the main
Giveaway Post
.
Visit
JFrancy
and
enjoy these holiday deals.
*~*~*Christmas Sale!! PLEASE Read Carefully*~*~*
Enjoy the Twelve Days of Christmas all in one weekend!!!

DISCOUNT COUPONS for NOV. 30TH thru DEC. 25TH are as follows;
$1 OFF orders over $10 === PARTRIDGEINAPEARTREE
$2 OFF orders over $15 === 2TURTLEDOVES
$3 OFF orders over $20 === 3FRENCHHENS
$4 OFF orders over $25 === 4CALLINGBIRDS
$5 OFF orders over $30 === 5GOLDENRINGS
$6 OFF orders over $35 === 6GEESEALAYING
$7 OFF orders over $40 === 7SWANSASWIMMING
$8 OFF orders over $45 === 8MAIDSAMILKING
$9 OFF orders over $50 === 9LADIESDANCING
$10 OFF orders over $55 == 10LORDSALEAPING
$11 OFF orders over $60 == 11PIPERSPIPING
$12 OFF orders over $65 == 12DRUMMERSDRUMMING
Since it's Christmas, I asked the shops to share their favorite holiday movie.
"I still have to go with White Christmas. I haven't seen it in a while, but it will always be my Christmas Favorite."
For a little holiday fun, I asked the shops to share with us some of their favorite recipes and craft how to's.
"
I LOVE origami!! Here is a link to the kind of stars I have made the last couple of years."
Earn 10 Extra Entries ~ Submit Your Holiday Recipe.
Submit your own holiday recipe or craft how-to for an extra 10 entries in the giveaway. You will find the entry, with full details on how to submit the recipe, on the Rafflecopter widget on the main
Giveaway Post
. We will post submitted recipes daily.