Welcome to day 10 of the 2nd annual Christmas A Go-Go Giveaway from Laughing Vixen Lounge. Make sure to stop by the main
Giveaway Post
and enter to win a $250+ Prize Pack full of Fa-La-La-Luscious treats from 12 of the most fabulous shops around. Each day you will find daily holiday trivia that can earn you lots of extra entries (see details below). There will also be shop features for all of our participating shops. They will be reminiscing about their favorite holiday movies and giving us a peek at how they do what they do.
A big part of the Christmas Giveaway are the holiday recipes. What better way to enjoy the holiday season than with some old favorites and a few new desserts and dishes. Our shops are sharing their favorites and we invite you to do the same. You can submit your own recipe to earn 10 extra entries and have it posted on the blog for everyone to enjoy. See details below.
Every Friday at the Laughing Vixen Lounge Blog is Fear Friday. Fear Fridays are a celebration of all films spooky. During December they will all have a Christmas theme. A special treat for any spooky movie fan and just maybe a chance for some more extra entries.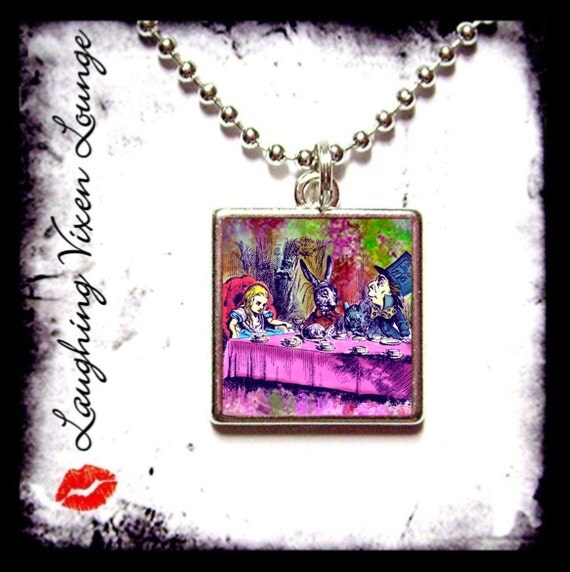 Purchase any item(s) from
Laughing Vixen Lounge
through December 31st and get 10% off your order. Use code DECEMBER10 at checkout.
Test your knowledge and earn an extra entry each day. Each daily post will have a holiday trivia question. Leave your answer on the Rafflecopter widget, on the main
Giveaway Post
, for 1 entry in the giveaway. Please do not post answers anywhere else on the blog or they will be deleted and not count.
**You can only post 1 answer per 24 hour period. Rafflecopter runs on Eastern Standard Time. So if you miss a day you can not make it up.**
Today's Trivia Question ~ What is Santa's real name?
Yesterday's Question ~ In the 1947 holiday classic, Miracle on 34th Street, which 2 big department stores are featured as rivals in the movie? One is still in operation today and one went out of business in 1987.
Answer ~ Macy's and Gimbels.
Featured Shop -
A'dor Beauty Supplies
A'dor Beauty Supplies
is run by Olivia from Rancho Cucamonga, CA. Her shop is full of lots of wonderful beauty and bath supplies.
Why did you choose to make/sell what you do?
"I wanted to sell products that would make women look and feel great without any skin irritants, unhealthy ingredients or animal byproducts. I like to think that I sell bottled self-esteem and guilt free cosmetics."
What inspires the designs/creations you make?
"My creations are inspired by movies, TV shows, video games, music and even my emotions. After recently suffering a great hardship I channeled my sadness into the creation of a gorgeous new nail polish collection."
What new designs/creations would you like to add to your shop in the future?
"I'm always creating new nail polish colors my latest being the Drama Queen collection. And my fans can expect even more new colors soon. I even have some new eye shadows coming out soon."
You'll have a chance to win an
E
ye Shadow, Nail Polish and surprise mystery gift from A'dor Beauty Supplies. Enter now on the main
Giveaway Post
.
Since it's Christmas (and good help is hard to find!), this movie favorite is from my sister : )
"While Funny Farm isn't specifically a Christmas themed movie, it does have a large part of the plot taking place during the holiday. This movie is a favorite throughout the year. I love Yellow Dog!!"
And here's is the one thing my family lets my sister make for holiday gatherings.
hardboiled, peeled eggs
mayonnaise
yellow mustard
paprika
optional: salt and pepper, sour cream
Cut eggs in half length-wise and remove yolks placing them in a bowl.
Break up the yolks with a fork (or fork and knife) until you have a fairly fine granular consistency.
Start your yolk mixture with a large spoonful of mayo. Start with less rather than more! For about 8 yolks
I start with about 1/4 cup mayo. Mix until smooth and creamy, adding more mayo or sour cream as needed.
Add 1/2 tsp of yellow mustard, or more to taste. This gives the eggs some tang and brightens up the yellow color lost with the mayo.
You should have a smooth and slightly stiff mix. Avoid the over soft or runny mix!
Arrange the whites on a plate. Add the yolk mixture with a spoon or a piping bag. Yes, they look much nicer if you use the piping bag (or ziplock bag with the corner snipped off), but if you are careful a spoon works fine.
Sprinkle the tops with a pinch of paprika and serve.
Earn 10 Extra Entries ~ Submit Your Holiday Recipe.
Submit your own holiday recipe or craft how-to for an extra 10 entries in the giveaway. You will find the entry, with full details on how to submit the recipe, on the Rafflecopter widget on the main
Giveaway Post
. We will post submitted recipes daily.